Is Instagram culture a positive influence for museums?
Social Media can be overwhelming. Nonetheless the magnitude of social media platforms can give tools for museums to engage people in fresh new ways. Carly Straughan tells how successful social media use looks like and encourages museum professionals to give some thought on how social media could support their museums.

For many people the age of Social Media can be a scary and intimidating thing. The myriad of choices for social media channels, millions of voices with opposing opinions and frankly overwhelming amount of content the internet and social media landscape can be overwhelming. It's hard to know if you're doing the right thing by exposing your museum collections online but it can also help you find your supporters of the future, attract new visitors and remind existing supporters of the great work you are doing. Finding a space for your collections online can be extremely rewarding and you should prepare yourselves for meeting the challenge head on.
Your Supporters are on Social Media and You Should Be Too!
The most common retort to taking a museum online is that online content only appeals to "young people" – time and time again social media users are discounted as inferior to your "normal" visitors. That somehow consuming content digitally is the preserve of people who aren't part of the mainstream of museums supporters and visitors.
Every time I hear this argument it makes me laugh, we've been talking about the internet and social media being for "young people" since 2007 and the arrival of social media in the mainstream. Even those people who were young in 2007 are no longer children, the millennials you think you don't need are grown adults with jobs, houses and children. Those born early on in the millennial generation are almost 40 and the youngest are already out of full-time education and into their working years.By 2020 'millenials' will be generating US$1.4 trillion for the US economy alone. The "young people" of the millennial generation are very likely your regular visitors and supporters already and when you fail to engage with them online you fail to deliver messages in a way that is natural and easy for them.
And for the generations born after the millenials, they may not quite be at their height of earnings but indications that Generation Z are following in their predecessor's online footsteps are especially strong. Generation Z spend on average 3 hours each day on social media, find their most trusted brands through friends and see the least difference between their online lives and its flesh and blood counterpart. With little distinction between their online lives and their 'real' ones Generation Z look to online sources to manage their lives, find new experiences and access where they spend their time and money. If you want to engage supporters from Generation Z you have to be online, they simply aren't looking anywhere else for inspiration. And whilst they might not be high income supporters or independent visitors just yet they are passionate supporters of causes and will be highly beneficial to your museums in later years.
For many people from different generations the sharing of experiences isone of the most common forms of social currency and many people will choose where to visit specifically because they can share the experience with friends and family on social media. If you don't give them the freedom to share their experiences and shape their own content you will begin to lose visitors. The fight for our free time is never-ending and we no longer have to work hard to seek how to fill it. We are bombarded with messages on how to fill our leisure hours and if you're museum is not proclaiming itself as open and available online visitor numbers will begin to subside.
But is social media a positive influence in museums, driving new markets, increasing engagement and raising funds or is it killing a once revered pastime with selfies, shallow engagement and influencers? And most importantly does it really matter how you experience a museum as long as you visit?
Influences and Instagram
When Beyoncé and Jay-Z used The Louvre in their music video for Apeshit, the museum went on to have its record-breaking year attracting over 1.2 million visitors in 2018, a 25% increase on 2017. After suffering from well publicised terrorist attacks in 2015, the power couple's decision to use The Louvre as their back-drop reminded the world that The Louvre was open for business, relevant and contemporary, despite its historically important collections. Americans especially returned in their droves, spurred on by the endorsement of one of the most recognisable celebrities in the world.
What this interaction also gave The Louvre was access to a new group of followers, a group of followers who they could never have reached directly. If you had a Venn diagram of Beyoncé fans and The Louvre fans, I am sure there is some cross-over naturally but by opening up their doors to the Carters, the Louvre opened itself up to a new audience. An audience who wouldn't have looked twice at the Parisian stalwart before. Beyoncé fans who may never heard of The Louvre were suddenly acutely aware of its existence and all 134million of her Instagram fans got a glimpse into the museum and could envision themselves amongst the collections for the first time.
By overlapping their content together Beyoncé and The Louvre open their brand up to new followers, visitors and supporters. Beyoncé got content for a music video many could only dream of whilst The Louvre set a new record for visits in the following years. Finding new markets with existing fans doesn't have to be as big as getting one of the worlds most famous couples through your door.
Your existing visitors will also have interests, followers and communities to which you don't belong. By engaging your current supporters to share content online you will automatically be exposed to new markets. Your biggest supporter might also be a community leader for a religious group, your biggest donor has social media followers as part of their business or your youth groups have links into young people that you find difficult to reach. All these small connections have a part to play when spreading your message and, by engaging with those supporters and visitors, you get to control your online brand and messaging too.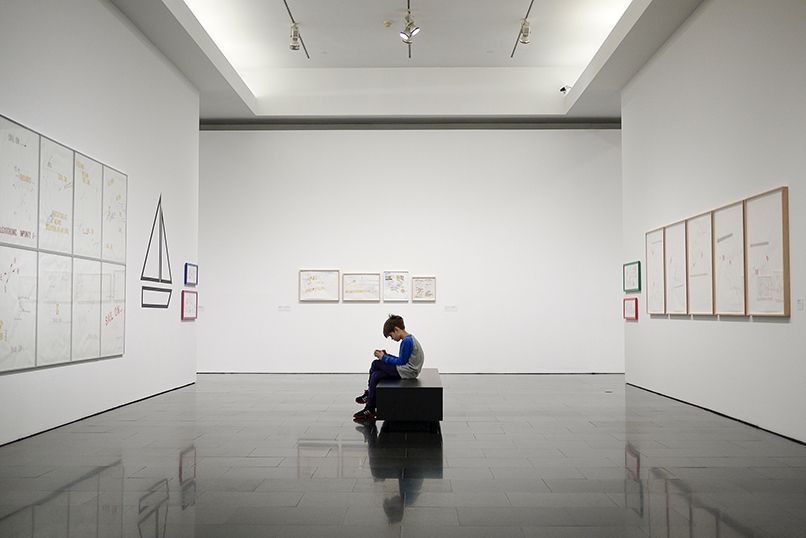 Kuva: Aaina Sharma/Unsplash
The Metropolitan Museum of Art, New York took this to the extreme by working directly with media influencers to improve its own social media following. The Met partnered with Social Media consultant, David Krugman on a project to improve its relationships with influencers including introducing its own hashtags dedicated specifically to Instagram influencers such as #EmptyMet. The Met also hosted nights where influencers could visit the museum for free and take photos uninterrupted specifically for their social media feeds. These specially selected influencers then shared their photos under the specialised hashtag and tagged The Met on Instagram encouraging their followers to visit their own museums and galleries and to seek out their own similar experiences and photo opportunities.
Dave Krugman's enthusiasm for social sharing and Instagram in particular is extraordinary. When many museums constantly worry about engaging their visitors, Dave saw phone wielding visitors as creators curating their own experience rather than distracted, selfie-taking nuisances.
"Technological advances in mobile devices had ushered in a Golden Age of photography. There was now a thriving community of visually minded people documenting their world experience through their camera phones. Social media gave everyone a gallery to hang their work, a place to share and interact, to teach and to learn photography. Looking around the hallowed halls of this incredible institution, I couldn't help but notice how many people were looking at their phones. But they weren't bored, restless, or looking for a distraction. They were engaged, enthusiastic, inspired to create. These people were capturing the incredible experience of visiting the Met, creating their own art, and the people who follow them on social media platforms like Facebook and Instagram could engage with the Museum vicariously."
Engaging New Visitors from Around the Globe

It's not only international recognised museums that can benefit from engaging visitors online either. In 2019 http://ruddington-museum.org.uk/ in Nottingham, England, attracted close to half a million viewers from China when Vlogger and Museum and Heritage Development Student, Feixue Huangdu, visited the museum and took a virtual tour with around 434,000 viewers from mainland China.
Despite having only received around 75,000 physical visitors since 1968 the museum was delighted to find itself the focus of the webcast and have its profile raised by the event. Whilst the mainly Chinese audience may never visit the museum physically, the press and interest the story generated for the museum was huge and they are sure to see a rise in visitors after the story made national newspapers. For every small museum with an entry fee of £2.50 the smallest increase in supporters can make a huge difference and engaging any new visitors should be celebrated.

Just because your museum reach may be very local in content doesn't mean you can't find supporters around the globe who value your collections. There are many museums with collections that have meaning for supporters all over the world but still only attract local visitors through the doors of the physical building.
Aerospace Bristol, UK, for example houses one of the remaining Concordes on display in the UK. Whilst the museum, located on the west coast of the UK, is not recognised as a national museum the Concorde brand means that it remains dear to the heart of many supporters who would never be able to visit Bristol directly. Around 2.5 million people flew on Concorde during its operational years and the monetary donations and support from volunteers allows the museum to keep the local aviation history accessible to local visitors maintained by support from none-local people. The online content, promotion of donation options and social media presence keeps Concorde fresh in the mind of its supporters whilst keeping the doors open of the physical location for the less fanatical museum visitor.
Share Something Special
For many museums it can be difficult to get your visitors to understand that your work is not just what they see in front of them during their visit, you may be asking for funding for parts of your museum that visitors cannot get passionate about or care about. Whilst it might seem easy to promote a new gift shop, café or other visitor facility, it's more difficult for visitors to understand that behind your closed doors there are other parts of the collections that need support too.
All museums will know that there are parts of your museum or collections that you simply don't have the resource to share in a physical manner. Could it be possible that by opening up your content online or via social media that you get to share parts of your museum that your regular visitor just wouldn't be aware of.

The Museum of London in London, UK is a free museum centred on telling the story of the city of London through its collections however this museum holds many more artefacts than it could ever display and has to choose carefully which items it chooses to share with its visitors. When trying to show potential supporters that it needs funds to continue its amazing work it might be difficult for them to understand that the smaller number of display objects is not all the museum cares for.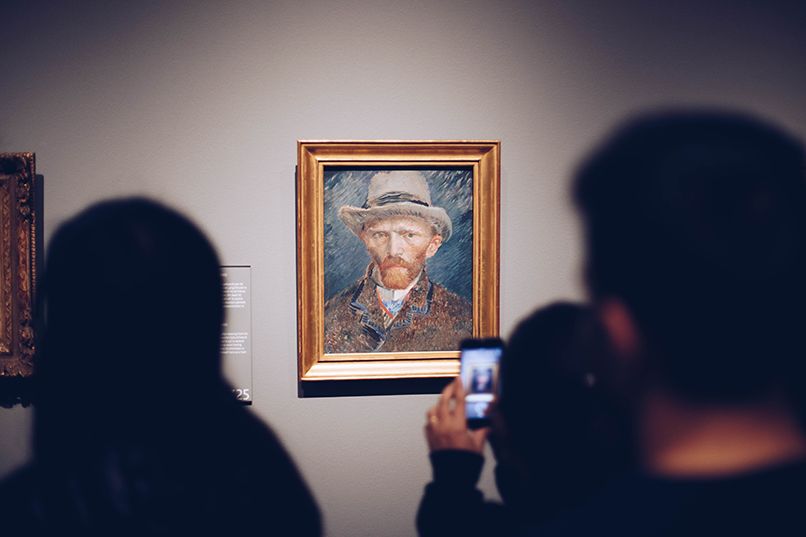 Kuva: Ståle Grut/Unsplash
Tucked away in another area of London is the archives belonging to the Museum of London and its home to an incredible 120,000 boxes of collection materials. Finding a way to share the work the archive does with museum visitors and none visitors alike was a real challenge. But the Museum of London accepted the challenge and they found a fun and interesting solution to opening up their archives with little investment and change to the operation of the archive itself. That idea was the archive lottery, an interactive 'game' where twitter followers were asked to choose a number that related to the archive shelves and the archive volunteers shared contents, online, with the followers in real-time. With volunteers having no choice over what they shared it unearthed some of the stranger items in the museum archives and shared collection items that would never normally be chosen for public display.
This increased understanding of what work is done in the museum archive and what collections the museum cares for it's much easier for supporters to donate time and money to their upkeep. Understanding that the museum is doing much more than it may seem on the surface is a sure-fire way to open yourself up to new supporters.
What's the Easiest Way to open up to Social Media?
We have seen massive changes in recent years in the way audiences engage with content. Visitors are no longer happy to simply look at objects from a distance, they increasingly want to be included in the frame and to be part of the content themselves. This change may be shaping the way people behave within our walls but is it also changing the way we operate?
The most notable change in recent yearsis the changing approach to allowing photography in museum. Museums may have been slow to take up social media in a professional manner but since they began joining social media platforms the way those spaces operate has also shifted towards being more open to photography. Allowing photography in areas where it's acceptable, and explaining fully why it might not be appropriate in other areas will be a small change for most museums but have a big impact. Combine it with hashtags for tagging photos and engage with your online audience via those hashtags to ensure they get used.
Many museums began utilising social media around 2009 and quickly came to realise that it offers a positive impact on their engagement with the public, whether that's marketing new exhibitions, seeking donations or attracting overseas interest, the impact of social media has been a generally positive one. Since 2009 we have seen a number of these establishments removing barriers to sharing, repealing their no photography policies where appropriate and staging events specifically to encourage social photo sharing and it's obvious to see why.
Each day 95 million photographs are uploaded to Instagram and the trend shows no signs of slowing down. It would be remiss of museums to ignore the lure of Instagram-worthy exhibitions, events and spaces for supporters and visitors. If you're denying visitors the chance to take photos and share to social media the chances are your limiting the reach of your marketing too. Small changes to your photography policy, working with a partner to open up your marketing reach and working to deliver events which attract a crowd can have a huge impact on how social media supports your museum now and in the future.